Donate
Lion Guardians relies on public support to keep its operations running.  Help us realize our vision of sustainable coexistence between people and lions in Africa.
You can support Lion Guardians through our partner Wildlife Guardians.  Wildlife Guardians is a 501(c)3 not-for-profit organization so your contribution will be tax deductible to the fullest extent allowable by U.S. law. One hundred percent of your donation will support direct lion conservation because Wildlife Guardians does not charge a fee or deduct any administrative expenses.  You can also choose to Sponsor a Lion Guardian or Adopt a Lion.
Click the buttons below to donate online to the Lion Guardians. You can donate one time, or set up a monthly, quarterly or yearly donation.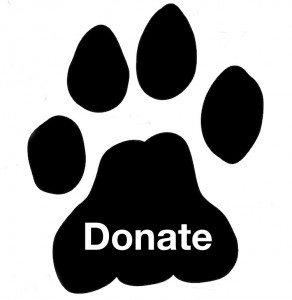 If you prefer to make a one time payment via Paypal click the button below.  Please remember to use the "add special instructions" box if you would like to sponsor a lion guardian, adopt a lion or send us a message with your donation.
Wildlife Guardians
P.O. Box 2378
Alexandria, VA 22301
You can also support Wildlife Guardians when you shop at Amazon.com. Each time you shop at Amazon, log in here and the AmazonSmile Foundation will donate 0.5% of the purchase price from your eligible AmazonSmile purchases to Wildlife Guardians.
Your donations provide practical, direct support to the project. Listed below are some of our ongoing needs for the Lion Guardians program in southern Kenya and our new Lion Guardian programs in Tanzania.
For $25 you can provide a mobile phone for a Lion Guardian
For $35 you can equip a Lion Guardian with a much-need waterproof backpack
For $45 you can give a solar flashlight/phone charger unit
For $110 you can equip a Lion Guardian with a GPS unit
For $250 you can cover six months of telephone credit or the refurbishment of a VHF lion monitoring collar.
For $500 you can provide for the vehicle's fuel, maintenance and repair for one month
For $750 you can provide the Lion Guardians team with a computer, external hard drive and flash drive
For $1,200 you can equip the Lion Guardians team with a telemetry receiver to communicate with a lion collar
For $1,500 you can sponsor a Lion Guardian's salary for one year or provide a projector, generator and screen for showing environmental education films in the community
For $1,800 you can support the salary of a Lion Guardian Coordinator for a year
For $5,000 you can kit out a Lion Guardian coordinator with a motorcycle
For $10,000 you can make a direct contribution towards difficult to fund yet essential costs such as overhead and salaries
For $25,000 you can provide a Suzuki Maruti for a Lion Guardian Coordinator and Biologist to use when responding to lion reports
For $55,000 you can support the purchase of a 4-wheel drive Toyota Landcruiser pickup truck
Wildlife Guardians EIN: 36-4712624